How we helped
A rich history
A while ago, we surveyed this timber framed medieval hall house just outside of Colchester in Essex. The building is one of the oldest timber framed buildings in Essex. It was first recorded in 1315, but it is thought it is older than this; dates of 1236 and 1275 have been suggested by others.
The original part of the house is the central part, the crosswings are later additions in the early 1400s. In the 15th century, the property came into the hands of some rich shipping merchants who were connected with weaving.
They enriched and enlarged the house, which even then was of considerable importance. The middle section was divided into two rooms, one above the other. The decorated brick turret, with its spiral staircase was built for getting into the room above. In the mid 19th Century it was divided into seven 'lets' as they are called in the locality, three in each wing and one in the original Hall.
A shop was built in front of the middle section that was demolished in 1923. In 1932 the ancient Buildings Trust bought the property and restored it. At some point later in the 20th century (date unknown), the building was split into two separate dwellings.
Artists impression
Grade I listed
We found old photos online which are very interesting and show how the building changed during the 20th century. We also found an artists impression which shows what the building may have looked like at the beginning of the 17th century.
Here is the artists impression of the house – early 17th c.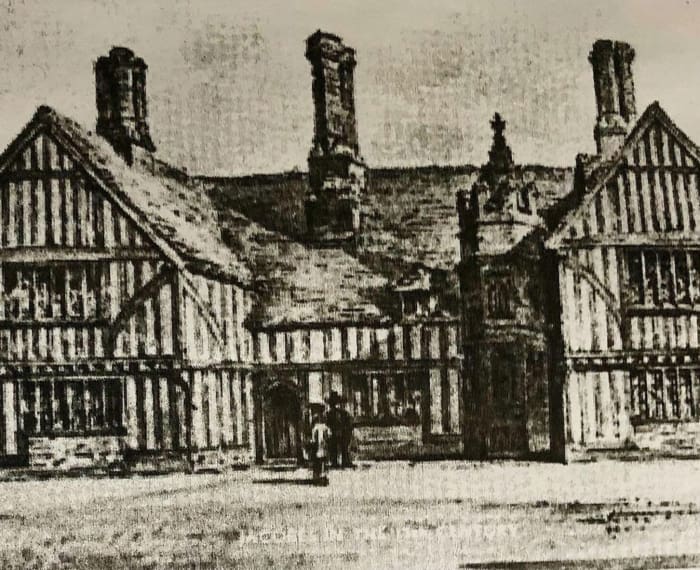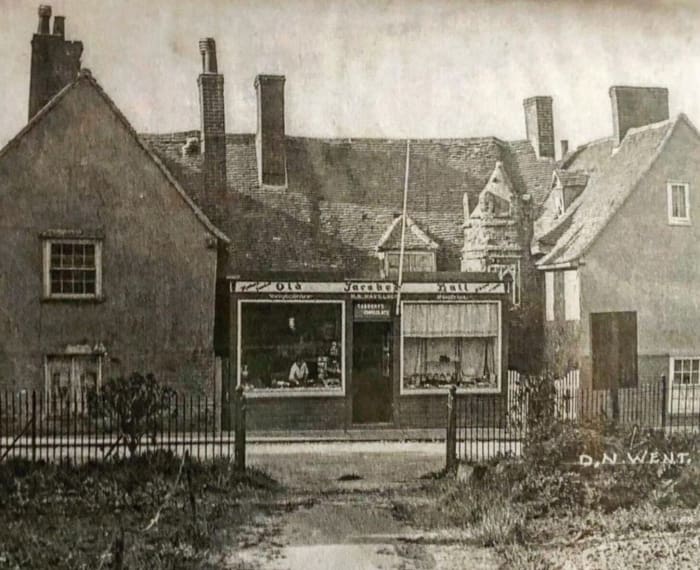 From 1895
Early 20th century
This photo is early 20th century. in 1895, a single storey shop was built in front of the central portion of the house. The shop sold chocolate. The photo shows the timber frame fully rendered. Note all chimneys have been rebuilt with plain stacks, the decorative shafts have been lost.
Old photos
Selling chocolate
We've been lucky enough to find this close-up of the chocolate shop.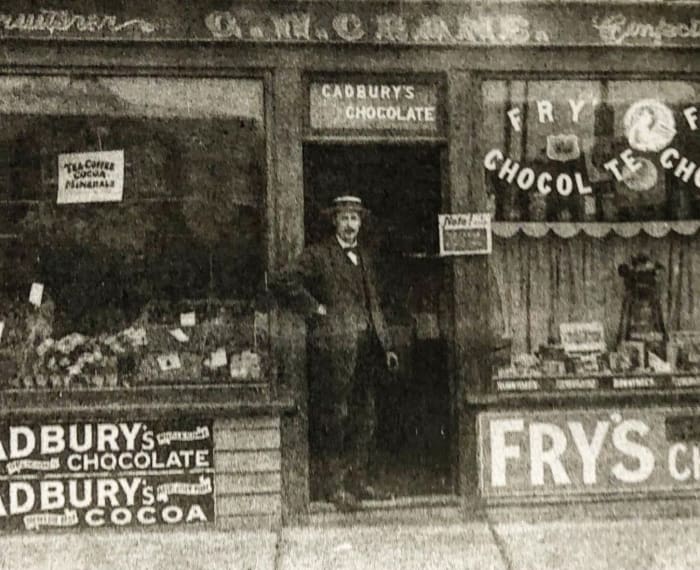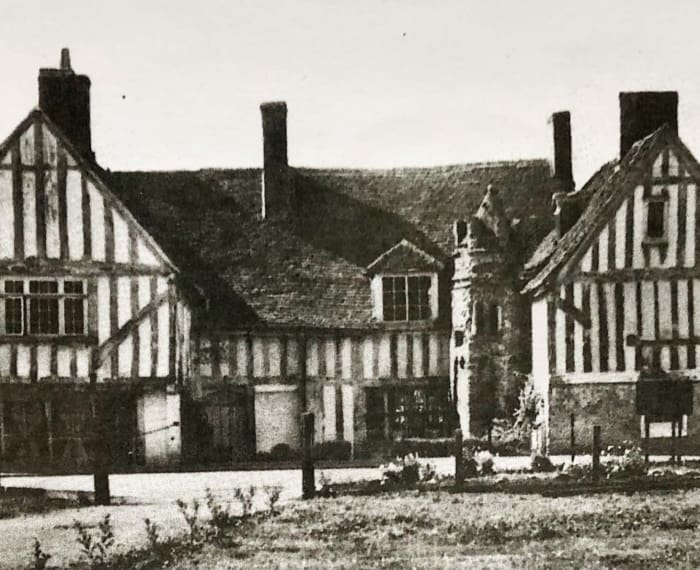 Spanning centuries
Restoration
Below is the building in 1919 – the building was restored, the render removed and the timber frame exposed. The chocolate shop was demolished.
Take a look inside
Hexagonal stair turret
Here are some photos of the impressive 15th-century hexagonal stair turret: