Enhancing appearance
Brick pointing for period homes
A Historic Building with its correct Lime Pointing enhances its appearance, permeability and prevents long term deterioration of the Masonry.
Where we've worked
Our projects
Some fantastic lime pointing jobs we have been involved in
The problem with cement
Investigating problems
Traditional Bricks are soft, much softer than modern bricks. The golden rule is the brick pointing mix should be weaker than the bricks. This is to allow moisture to wick out of the masonry. This is a fundamental principle of how older breathable buildings function. Cement is too hard and brittle for older buildings and can cause damage as a consequence of trapping moisture within the masonry walls.
In the below examples, cement has trapped moisture in this wall, leaving the brick faces as the only route for moisture to escape. This has caused major damage which was avoidable.
It also looks awful! Look at this lovely original Georgian Pointing at the top and the horrible cement pointing at the bottom of this wall.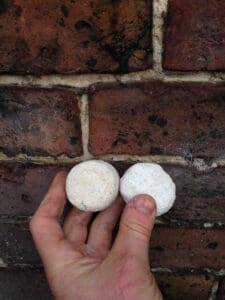 Colour is important
Mortar matching
When re-pointing brickwork, it is important to get the colour correct.
Historic Mortars are usually soft mellow white and creamy colours.
The mortar gets its colour from the mix of local sands, Limes and any Pozzolan additives – brick dust, clay and a multitude of local variants.
When re-pointing, it is essential a good match is found of the historic mortar. We usually make "mortar biscuits" to check for a good colour match.
Removal of cement or mortar
The process
Old cement and other mortars need to removed very carefully to avoid unnecessary damage to the masonry. Many Conservation people will say cement mortar must be removed by hand to avoid damage to the masonry. This stance is usually taken as power tools in the wrong hands can quickly cause damage (see our example below). However, the fact is, power tools can help in the removal of cement and in the right hands reduce damage to Masonry.
Removal of Cement Pointing is not that easy and it pays to have a specialist conservation contractor doing the work. Having someone experienced and set up to do it also often does not cost more in the long run.
We have seen some appalling damage to some lovely historic brickwork by inexperienced builders. This house was unfortunately completely ruined by "re-pointing". The brick faces were irreparably damaged.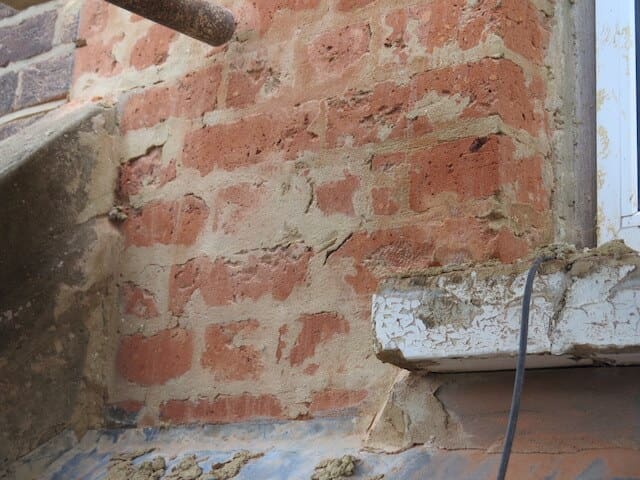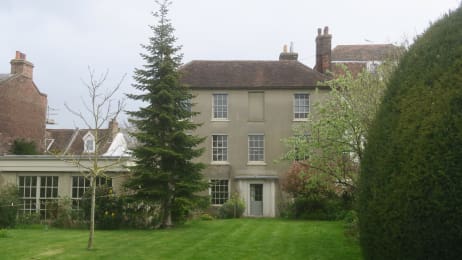 Get in touch with the Heritage Consulting team today
Our friendly and experienced team are on hand to help with any of your questions or concerns. Get in touch today to see how we can help you.
Contact Us